An important component of parts investment optimization is to reconcile your DMS inventory value with your accounting value annually. It's also critical to verify the accuracy of your DMS's on-hand accounts. This time of year is an opportunity to evaluate the health of your parts inventory investment from a ROI and operational standpoint. Here are some ADMI insights on what items you should optimize.
TRUE-UP
Database Accuracy is one of the basic and key fundamentals necessary for a successful parts operation, which is why it's so important to "true-up" the count of parts that are on the shelf with what is showing in the DMS. The accuracy, or count-integrity, impacts just about everything related to parts such as stocking and return suggestions, parts reports, selling parts, and more.  A physical inventory count is the only absolute check and balance. Taking a periodic time-out to perform a complete physical inventory count is necessary to make everything whole again and know your true numbers.  An annual or even more frequent physical inventory count is wise and worth the time and expense. Many dealers choose to have this done at the end of each year.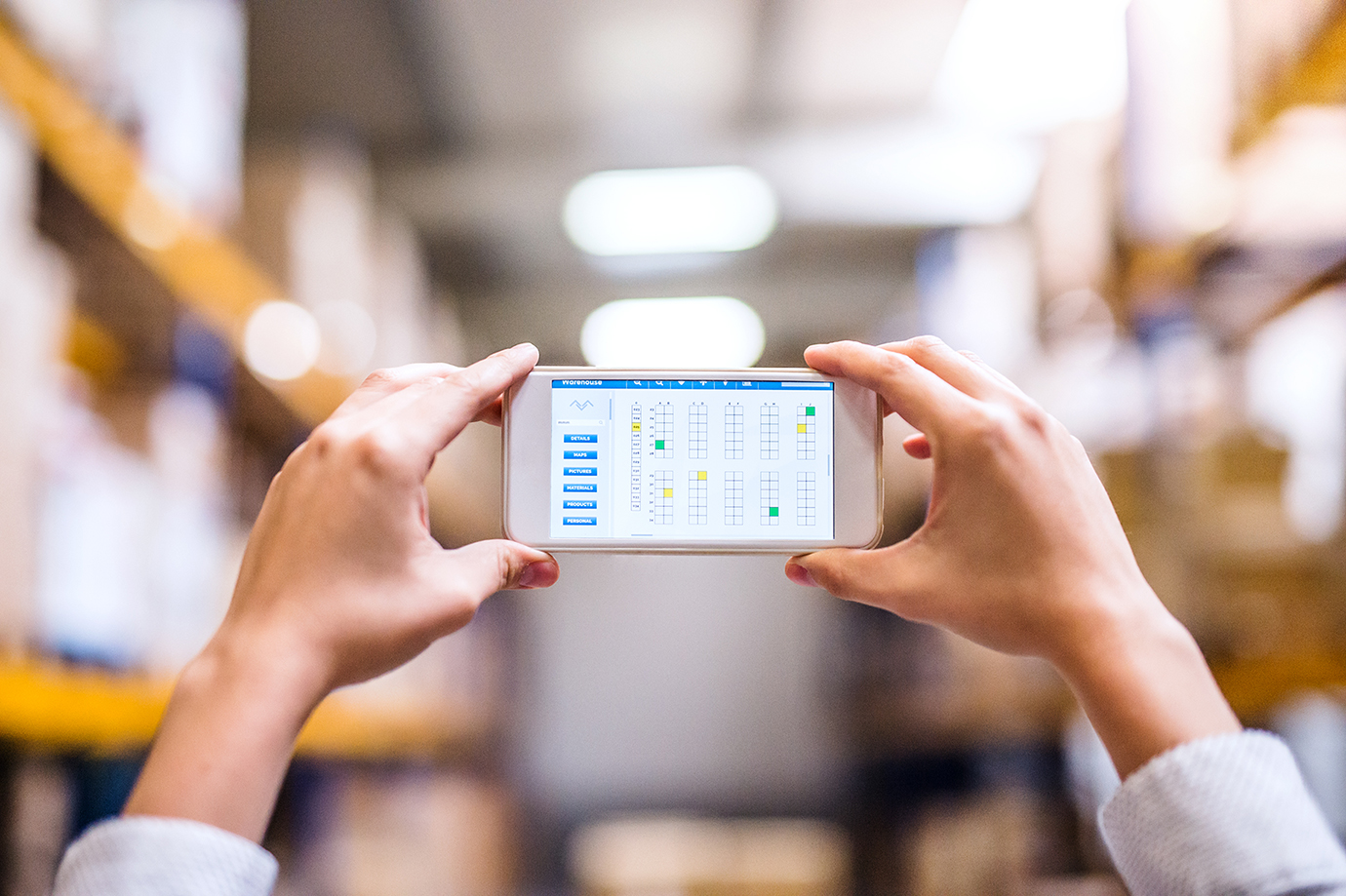 PREPARATION  
Preparation is the key to having a successful physical inventory count. There are important things that need to be done in advance – even as far out as six to eight weeks. Here are some of the things to do before the counting begins: 
BIN locations in your DMS should be accurate, meaning the location exists in your warehouse and it contains physical parts. Remove any invalid BIN locations in your DMS.
BIN locations in your warehouse should be clearly marked.

BIN locations or floor areas that should not be counted should be labeled, taped off, or have a sign stating "Do Not Count".

 

Parts that are no longer in the DMS inventory but located in the warehouse should be labeled "Do Not Count."  These include parts already relieved from the DMS inventory but are still there physically waiting to be picked up, shipped out, or returned to the vendor.

 

Check part numbers that have more than one bin location in the DMS and physically confirm if both bins do still contain these parts. Consolidate to a single bin location if reasonable.

 

Review your negative on-hand quantities and correct.
Find all parts that show on-hand but don't have a bin location and correct.

Verify that all parts with an on-hand quantity have a cost amount. If not, find and enter the cost.

Verify that all parts not on the manufacturer price update have a correct cost.

 

Know how your DMS handles prepaid parts and handle accordingly.  If prepaid parts still show on-hand, conduct a count and remember to consider this value later. If prepaid parts do no show on-hand, mark them as "Do Not Count".

 

Perform perpetual bin counts one to two weeks prior to Physical Inventory depending on size of inventory. 

 
It is a good idea to call your DMS provider in advance and inform them of your physical inventory date. Ask for any help guides or checklists. They may offer to have someone on-call for support if you are counting your inventory after-hours or on weekends.

 

Verify that you have the necessary materials (clipboards, pens, pencils, labels, bin tags, yellow tape, etc.) 

 

Good Housekeeping – Clean up and organize the warehouse.  Dust off old boxes to keep your counting staff clean and happy.

 

Make sure the warehouse aisles are well lit. Replace non-working bulbs, ballasts, etc.

 

Remove the bin tags of any parts that have been deleted or are going to be deleted to help prevent errors due to incorrect bin locations. Correct bin locations will support the counting process and reduce the number of "handwritten parts".
Review work in process and close out all parts invoices.

 

Have accounting post all invoices for purchased parts into the accounting journals prior to the physical.

 

Verify DMS backups have been performed and are current.

 

Run current Price File Update (so parts are priced correctly and up to date).

 
In conclusion to these bullet points, preparing for Inventory can be a stressful time. However, the more prepared you are, the smoother and faster the count will go.
IN-HOUSE vs. OUTSIDE COMPANY 
While we are providing some advice and processes resulting in an accurate physical inventory, there is another area to consider. The question you must decide is:  
"Am I better off with an In-house physical or should I hire a professional outside company with a proven record?" 
Would you try to save a few bucks by going to your neighbor or friend for your annual physical checkup? Of course not! Instead, you would "hire" a medical professional such as your personal physician or a reputable medical facility.  You would also check their references and online reviews to help you make the best choice so you get an accurate assessment of your health as well as counseling on how to improve your health. 
No need to go on and on as I think you will find the decision to be quite simple when you answer honestly, "Which is best for my business and my parts investment?"   
POST VARIATION CHECK 
A full post variation check is a great next step after you've done your inventory.  
Variation is defined as the physical count of individual items in stock being equivalent to the quantity that is recorded for each item in the inventory management system.
On the day of your physical inventory at the end of the count, you'll probably have an undetermined amount of part number variations for a variety of reasons. Each part variation after the count should be revisited for error corrections on the day of inventory. However, more than likely, all variations can't be accounted for at the time of inventory and will leave a list of post variations that will need continued review to determine the cause of the errors. These variations are very important to the inventory process. Each of these need to be investigated to determine the cause such as, error in day of inventory count, posting errors, billing out one part and giving another, misplaced part in warehouse and possibility parts given out without being sold on invoice or repair order. Reviewing and correcting the root cause of each of the post variances will help the department going forward to be as accurate as possible which is the goal to accountability, profitability and a high percentage of balance between inventory and general ledger balance. The ultimate goal is 100% accuracy.  
ACCOUNTING RECONCILIATION  
Although reconciliation after a physical inventory is not a mystery, it does require a focused approach to compare physical inventory to accounting dollars. Following a specific process will ensure accurate results are achieved.  Much like balancing a checkbook, it is important to evaluate what items impact each side of the equation.
The first step is to update accounting dollars as much as possible prior to physical inventory. Invoices for all items that have been received and receipted in parts should also be posted to accounting. The same is true for items that have been returned and credited.

Once these have been posted to accounting and all ongoing business has concluded prior to inventory, a final accounting balance on each inventory account can be pulled. Make sure to pull totals for all inventory accounts that are currently in use.

When physical inventory is completed, and post inventory values are determined, the actual reconciliation process can begin. At this point, outstanding items should be pulled together. These would include:

 

Prepaid parts (Special Orders)

 

Parts that have been received/receipted from OEM (Original Equipment Manufacturer) or other vendors that were counted in physical inventory, but billing was not completed at time of inventory

 

Parts that were sent out for credit, but credit was not received prior to physical claims with payment pending from OEM

 

Work in process (WIP), which includes parts that are billed on RO's / have left the parts department / money has not been collected yet

Once all these figures have been acquired, they can be noted as an adjustment to the appropriate physical inventory account.
Each account can then be compared to accounting dollars within that account, and dollar variances can be determined.
ADMI teaches and implements proven best practices that will keep the database accurate throughout the years, from one physical inventory to the next. For more information contact us today.
By John Lyons / Don Juersivich / Jack Russell / Anthony Tanner / Terry Miller